Course Contents
This course runs for three hours and thirty minutes from 1pm – 4.30pm and can serve a maximum of 20 people.
An overview of the legislation including the Equality Act 2010
Unpacking protected characteristics and what constitutes discrimination
Exploring how our beliefs and values drive behaviour
Discussion of appropriate behaviours and language
Considering how inclusion and equality of opportunity can be improved
Embedding equality and diversity within practice
Prerequisites
This qualification is available to those over 14 years of age. No previous knowledge is required, although it is recommended that learners have a minimum of Level one literacy and numeracy or equivalent.
About the Qualification
YMCA Bournemouth has teamed with Alison Orman to deliver a training to support attendees to develop appropriate professional relationships in their work places. Alison is a qualified trainer with a background managing services in the disability and social care sectors.
Learning Outcomes
Attendees will return to their workplace with an understanding of how equality and diversity issues impact on their workplace and the difference they can make in the areas of discrimination and inclusion.
Locations
Townsend Youth Centre, Jewell Road, Townsend, Bournemouth BH8 0LT

The Stourvale Centre, 108 Stourvale Road, Bournemouth BH6 5JB
Attendees should remember to bring one form of photographic ID e.g. passport, driving licence, or two forms of non-photographic ID e.g. birth certificate, utility bill.
Price
£25 per attendee (instant teas and coffee available).
Assessment
There is no assessment for this course.
Forthcoming Courses
Dates to be confirmed.
To Book
To enquire, please call Martin Stockley on 07897 563473 or email martin.stockley@ymcabournemouth.org.uk.
Did you know?
The revenue generated from our training courses contributes to our charitable aims and our ability to make a positive impact on the lives of vulnerable people locally.
Courses available
CoSHH • Equality and Diversity • Fire Marshal • First Aid at Work • Health & Safety • Manual Handling • Microsoft Software • Paediatric First Aid • Professional Boundaries • Safeguarding • Social Media • Workplace Risk Assessment • National Pool Lifeguard Qualification • IOSH Working Safely
How You Can Help Us!
We are a charity and any help you can offer us, whether it be a donation, taking part in one of our fundraising events or volunteering your time, is hugely appreciated. Thank you!
Since August 2020, over 600 individuals and representatives of local organisations achieved certification from YMCA Bournemouth and their partners.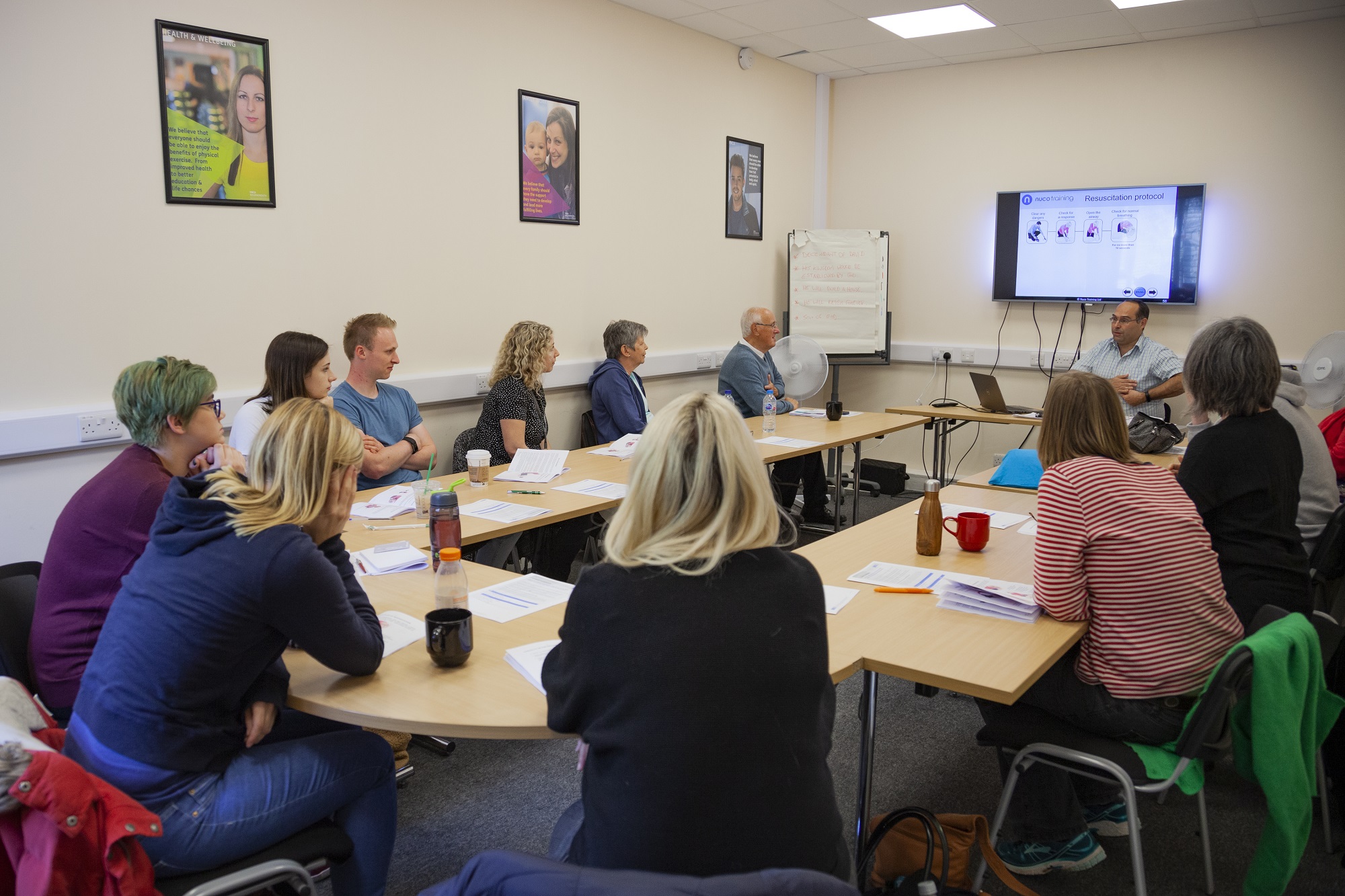 Get in touch
Training Department
YMCA Bournemouth
Delta House
56 Westover Road
Bournemouth BH1 2BS
Martin Stockley
07897 563473 or
01202 777766