Ryan Anscombe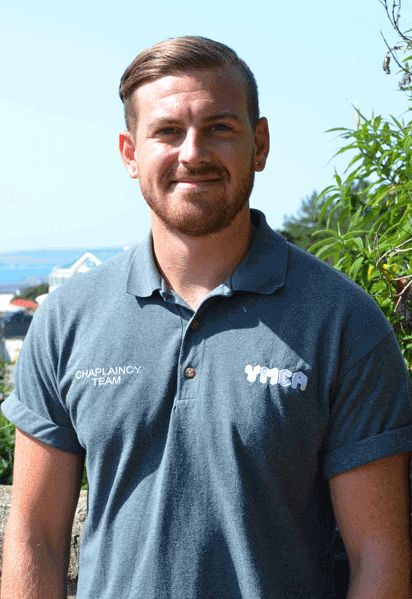 Youth and Pastoral Services Manager
I'm Ryan and I'm privileged to have been the Chaplain for YMCA Bournemouth since 2018.  Additionally, I also took on the management of our youth department in August 2022.
In my free time I enjoy being creative, whether through writing, music, or video games, and love being outside enjoying God's creation with friends and family.
Darren Attard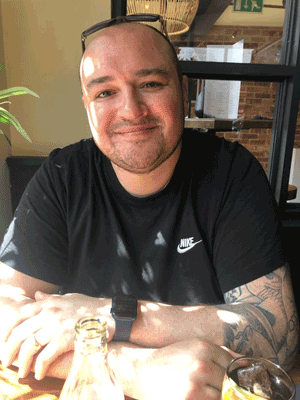 Joint Housing Lead
I have the privilege of leading this amazing team, alongside Sarah Watson as Joint housing lead.
I was a resident of the YMCA when I was 17, following that they gave me my first job and health and social care qualifications!  Over the years I have gained experience working in a variety of housing and support settings and specialise in trauma informed care and psychologically informed environments.
My passion is helping people overcome barriers in their lives, and seeing people thrive not just survive
Outside of work, I love football, combat sports and enjoying time with my family and serving the community through volunteering.
Jonathan Chadd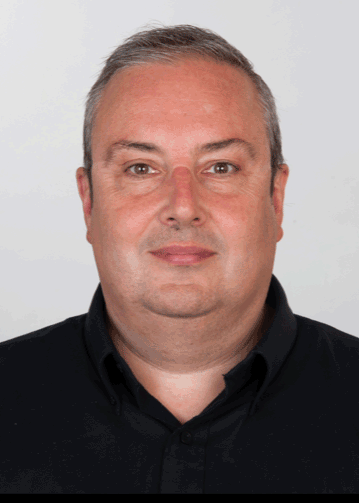 Estates Manager
Jonathan joined the YMCA Bournemouth staff team in 2005, having previously served the association as a board member.  Jonathan is Head of Health and Safety for the organisation and also is the Data Protection Officer ensuring compliance in these areas.
Married with two young children, he enjoys fatherhood, football and DIY as well as being a presenter on Hope FM's breakfast radio show.
Jackie Huggett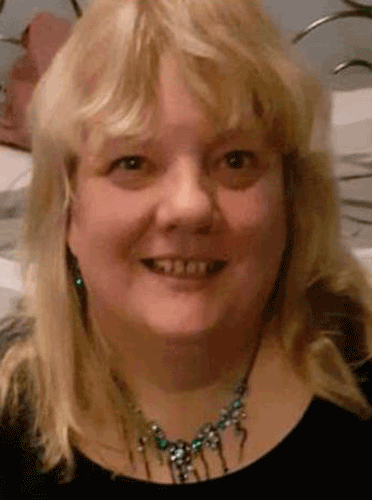 Head of Family and Youth Services
Jackie joined the YMCA Bournemouth staff team in May 2017. As Head of Family and Youth Services she is able to use her previous experience as a school leader in various primary schools in Bournemouth and London to improve outcomes for our children, young people and families.
People are Jackie's passion and she strives to support her extensive, skilled  team to achieve their potential so together we can build strong communities where everybody can belong, contribute, and thrive.
Jackie is also the Safeguarding Lead for YMCA Bournemouth.
Outside of work, Jackie enjoys spending time with her family and friends, especially her young granddaughters who encourage her to look at the world with fresh eyes. She is an avid football fan, theatregoer and shopper for shoes.
Mark Inkpen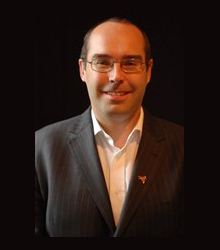 Chief Operating Officer
Mark joined YMCA Bournemouth in 1996 and has progressed from Fitness Supervisor to Chief Operating Officer. Mark now oversees the management of all the operations of the Association's work. He is passionate about helping vulnerable adults, children and adults to thrive and develop and likes to motivate teams to enable this to happen.
A qualified youth worker, Mark co-ordinates his church's youth work and is enjoying fatherhood with his two children but still finds time to enjoy football and most sports and enjoys getting away camping.
Amanda Clark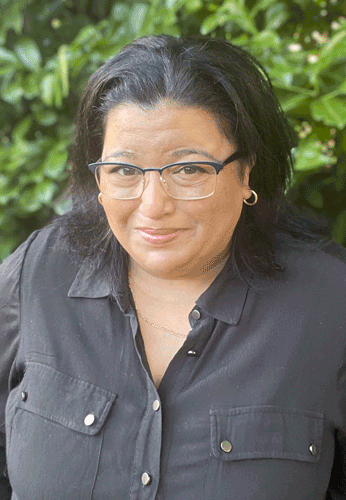 Counselling Lead
Amanda joined the YMCA in 2015 as a volunteer counsellor after answering an advert to create a counselling service within the YMCA Bournemouth.
In 2017 she became a member of staff and in 2023 became Lead Counsellor. Her role includes running all aspects of the YMCA counselling service and a team of 30 staff and volunteer counsellors.
Amanda is very keen to broaden counselling access for all people with emotional issues who would like or need mental health support.
Outside of work, Amanda has a love of Orchids and plants in general, she enjoys gardening, flower shows, learning new things, spending time with her family and dog.
Gareth Sherwood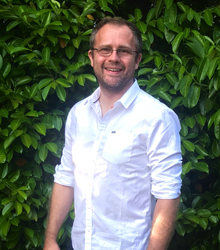 Chief Executive Officer
Gareth has been working in Christian and charity services full-time since 2007 when he ceased practising as a medical doctor.  Passionate about building communities through caring, fruitful and life-giving hope and vision, he loves to see people transformed by Jesus Christ, who he sees as the most perfect and divine person who has walked the earth.
Gareth has worked as a doctor, schools worker, public speaker, advisor in ethics on medical issues, youth worker and church leader. He has also served as a director with several charities. He has broad experience in starting and developing volunteer groups and charities. He remains a credentialed ordained minister in the Elim church.
Married with children, Gareth enjoys photography, films, reading, tinkering, problem-solving and sport.
Kerry Smith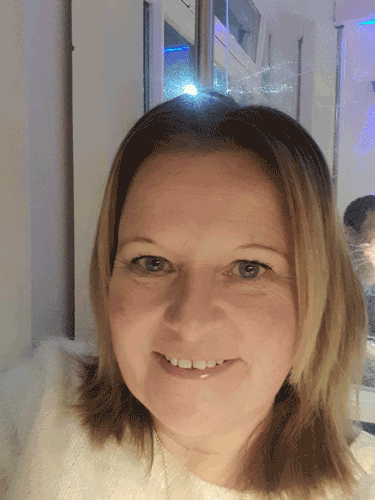 Pre-School Manager
I have worked for YMCA Bournemouth for almost ten years, starting as an Early years practitioner and working my way up to Pre-School Manager.
I am passionate about child lead learning and the ethos of Teddy's Pre-School reflects this.
In my spare time I enjoy watching football and travelling to away games with my football mad children.
Martin Stockley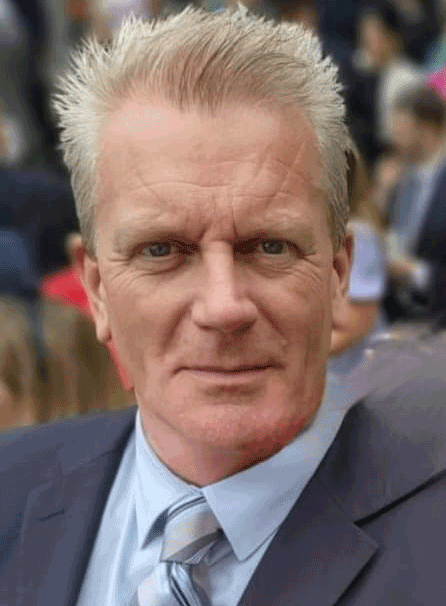 Senior Operations Officer
(Business & Facility Development, Marketing, Training, Leisure Management)
Martin joined YMCA Bournemouth in mid-2009, bringing to the organisation a wealth of leisure management, fitness, sport and event experience spanning over thirty years from numerous locations.
Passionately focused on a continuous improvement approach/culture, Martin enjoys full involvement in programming, business marketing, event management, staff development and all financial aspects of YMCAB.
Outside of work he enjoys the superb offering of the area we live in, has re-found his love of camping/walking and thoroughly appreciates the precious time spent with his four children and grandchildren.
Sarah Watson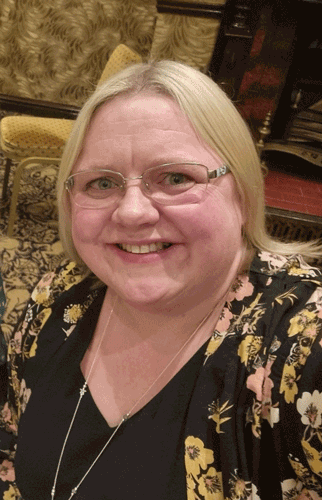 Joint Housing Lead
I started working for the YMCA in April 2005, originally as a Receptionist, having worked my way up through the housing department and after 8 years of being the Housing Team Leader, recently I become Joint Housing Lead alongside Darren Attard.  This role involves overseeing the Accommodation Support Team, Admissions, Restaurant, Reception and the Housekeeping Teams.
I love working for YMCA Bournemouth.  I'm very passionate about working with vulnerable adults, supporting, and empowering them to move on to independence.
In my spare time I enjoy socialising with friends, swimming, and spending time with my family, especially my two nephews.