Gareth Sherwood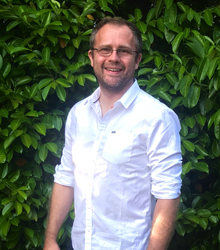 Chief Executive Officer
Gareth has been working in Christian and charity services full-time since 2007 when he ceased practising as a medical doctor.  Passionate about building communities through caring, fruitful and life-giving hope and vision, he loves to see people transformed by Jesus Christ, who he sees as the most perfect and divine person who has walked the earth.
Gareth has worked as a doctor, schools worker, public speaker, advisor in ethics on medical issues, youth worker and church leader. He has also served as a director with several charities. He has broad experience in starting and developing volunteer groups and charities. He remains a credentialed ordained minister in the Elim church.
Married with children, Gareth enjoys photography, films, reading, tinkering, problem-solving and sport.
Nigel Jenner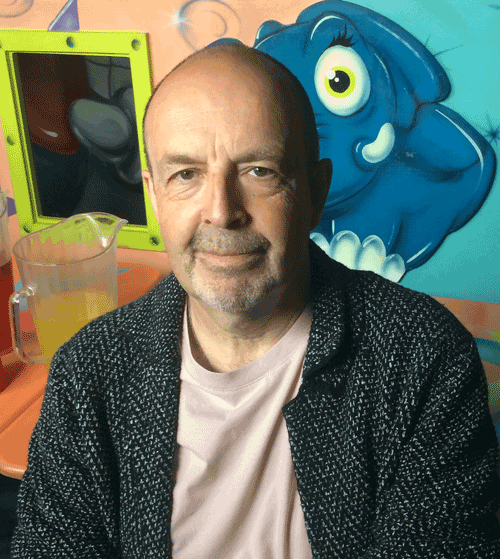 Head of Finance
Nigel has many years experience in finance and administration roles both domestically and internationally, including working for multinational companies.
Outside of work he enjoys listening to music, reading and cooking. He also enjoys visiting National Trust properties with his family.
Nigel has supported Brighton & Hove Albion for many years, even when he was overseas.
Mark Inkpen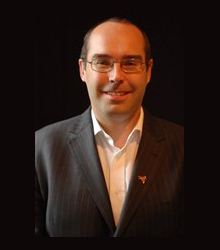 Senior Operations Officer
(Housing, Family & Relationship Services and Youth Work)
Mark joined YMCA Bournemouth in 1996 and progressed from Fitness Supervisor to Director of Operations. Mark now oversees all the YMCA's work with young people, the marketing team and its programmes.
A qualified youth worker, Mark co-ordinates his church's youth work and is enjoying fatherhood with his children but still finds time to enjoy football and most sports.
Martin Stockley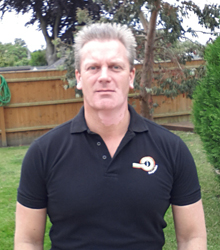 Senior Operations Officer
(Business Development, Marketing, Fundraising, Training, Facilities & Leisure)
With YMCA Bournemouth taking over the Broadstone Leisure Centre in mid-2009, Martin joined the team/employment of the charity.
With a career in leisure, fitness and sport spanning over twenty-five years, Martin has managed and been involved in several leisure sites ,gaining a wealth of experience covering programming, new facility builds, holiday clubs, business marketing and special events.
Outside of work he enjoys weight training and time with his four children, the occasional game of golf (badly) and watches far too much football.
Kathie Pearce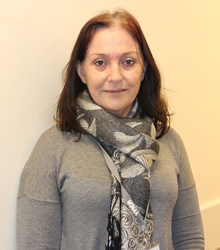 Head of Housing
Kathie joined YMCA Bournemouth in 2016. She has a BSC in Housing and a L5 diploma in Management & Leadership. Kathie, who originally trained as a nurse, has over 25 years experience in social housing and has held several senior posts in a variety of housing organisations.
Kathie is passionate about the provision of high-quality supported housing. Outside of work Kathie enjoys music, reading, visiting National Trust properties, walking and yoga.
Jonathan Chadd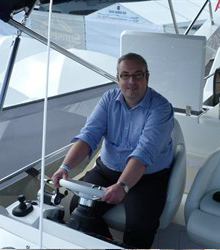 Building & Services Development Manager
Jonathan joined the YMCA Bournemouth staff team in 2005, having previously served the association as a board member. Jonathan looks after all the building services and IT functions of the charity across all sites, ensuring that all our buildings are safe and pleasant to work in.
After graduating from Bournemouth University Jonathan became head of IT for a locally based company. Jonathan has also undertaken various project management/consultancy roles with major sports companies, and other well-known organisations.
Married with two young children, he enjoys fatherhood, football and DIY as well as being a presenter on Hope FM's breakfast radio show.
Jackie Huggett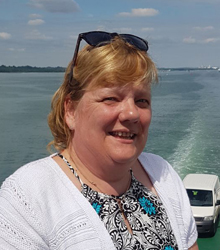 Head of Family and Relationship Services
Jackie joined the YMCA Bournemouth staff team in May 2017. As Head of Family and Relationship Services she is able to use her previous experience as a school leader in various primary schools in Bournemouth and London to improve outcomes for our children and families.
Outside of work, Jackie enjoys spending time with her family and friends, especially her young granddaughters who encourage her to look at the world with fresh eyes. She is an avid football fan, theatregoer and shopper for shoes.
Sarah Barrett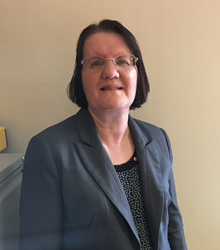 Human Resources Manager
Sarah joined YMCA Bournemouth in 2014, following a diverse and successful career in financial services. Born in London, she has nonetheless lived in Bournemouth for most of her life.
As well as holding various leadership roles within the church, Sarah is an accomplished pianist and organist and has played for several choirs and individuals. She also enjoys singing, shopping, ten-pin bowling, badminton, going to the theatre and dining out with friends.
Ronnie Bugler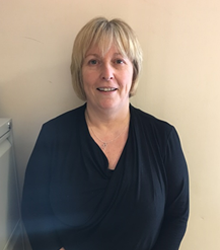 Finance Manager
Ronnie has been the Finance Manager at YMCA Bournemouth since October 2015.  The role includes all aspects of finance and she enjoys the challenges that it brings.  She has worked for the charity since 2009 when The Junction Sports & Leisure Centre was taken over, having previously worked at The Junction since 1993.
Outside of work she enjoys reading, meeting up with friends and watching rugby.
Angela Reece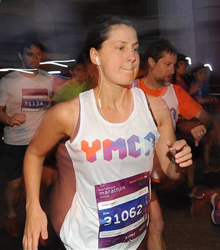 Head of Youth Work
Angela settled in Bournemouth after several life-changing gap years volunteering with deaf and street children in Mali and working overseas in France and the Caribbean. After her masters degree, Angela moved to Bournemouth from Buckinghamshire for an internship with the British Red Cross and then joined YMCA Bournemouth in 2007.
In her spare time, Angela can be found pumping iron in one of our gyms. She previously co-organised an annual breakdance festival but has hung up her own headspin hat for the time-being.