We believe every child and their family should have the support they need to develop and lead active, enjoyable, and fulfilling lives.
Our team are highly experienced and qualified in supporting children's individual needs and we tailor our teaching to the child's interests and extend their learning through play to achieve the greatest outcomes for your children.
We are passionate about early learning and providing the right environment for every child to thrive. We pride ourselves in our approach to supporting learning, and we are well known for our expertise in early education and working with children and families of children with special educational needs.
We strongly believe that parents and caregivers are the greatest educators of all, and by working together with families, we can help to support your children to enable them to reach their full potential whilst learning in a safe, secure and welcoming environment.
Ofsted Report 2019
The setting received a 'GOOD' outcome following the last Ofsted inspection in December 2019. You can view the full report here. Please see below for testimonials.
Early Education Funding Session availability – Half day sessions
9.00am – 12noon – Funded morning session: Free
12noon – 3.00pm – Funded midday session: Free
1.00pm – 4.00pm – Funded afternoon session: Free

Early Education Funding Session availability – full day sessions
9.00am – 3.00pm – 15 hour or 30 hour funded all day session: Free

Teddy's Preschool provides a healthy snack each session which includes fruit choices, and an option to have whole milk to drink, as well as fresh drinking water available all throughout the day, and we can meet all dietary and medical requirements should you need support with this. Parents provide lunch for their own child if they are staying with us between 12noon – 1.00pm. We have a free flow café style set up which is overseen by staff whereby children can independently access (with support if needed) their snack and lunch when they are ready to, within set times.
For more information on this, specific session times or to arrange a visit, please call and ask to speak with the Pre-School Manager, Kerry Smith or her Deputy Louise Everett. If you wish to extend your hours a little through self-funding, please see the list of additional services we provide below:
Additional Services and Charges
(current until start of the summer 2024)
8.30am – 9.00am – Early start: £4.50 per child per session
9.00am – 12noon – Non funded morning session: £19.50 2 year-old or £17.00 3 & 4 year old per session
12noon – 1.00pm – Lunch Club: £4.50 per child per session
1.00pm – 4.00pm – Non funded afternoon session: £19.50 2 year-old or £17.00 3 & 4 year old
3.00pm – 4.00pm – Late Finish: £4.50 per child per session
Other Charges
Nappy (you are advised to supply your own): £1.50 per child per day Packet wipe (you are advised to supply your own): £2.50 per child per packet Late pick-up charge (for each five-minute block): £5.00 per child per block Late fee payment charge (added monthly while in arrears): £15.00 per account per month
Please note we do not charge deposits to secure places, admin fees, consumable (or daily) charges, activity charges, the only charges are the ones you see listed above.
How to Apply
If you would like to come and visit us and see what we can offer you and your child, and to see our current cohort and staff playing and learning together then please call us on 01202 391500 to arrange a mutually convenient time. You can also contact us via email, teddys@ymcabournemouth.org.uk with any questions you may have or to request a registration pack session availability. Completed registration forms can also be delivered to Teddy's Pre-School, 34 Somerset Road, Bournemouth BH7 6JJ.
Holiday Clubs
YMCA Bournemouth run holiday clubs for a range of ages and at a number of local venues. At Teddy's Pre-School we offer a Holiday Club for 2 to 4-year-olds on some of the school holidays. The club provides the usual mixture of Pre-School fun as well as summer-themed indoor and outdoor activities, including cooking, gardening, and local visits out in the community. Fees start from just £20.00 for a half day (9.00am – 12noon or 12noon – 3.00pm) and £35.00 for a full day (9.00am – 3.00pm) and are subject to the child's age/developmental needs as we operate high ratios of adults to children. You'll find full details here.
Follow Us on Facebook
Please click here to visit our Facebook page.
Useful Links
For information on early education funding visit BCP Council's family information directory: https://fid.bcpcouncil.gov.uk/family-information-directory
If you are concerned about a child or young person visit:
https://www.bcpcouncil.gov.uk/Children-young-people-and-families/Childrens-social-care/Concerns-about-child-abuse-or-wellbeing.aspx
For information on additional or special educational needs support and the local offer visit: https://fid.bcpcouncil.gov.uk/send-local-offer
How You Can Help Us!
We are a charity and any help you can offer us, whether it be a donation, taking part in one of our fundraising events or volunteering your time, is hugely appreciated. Thank you!
Meeting Your Child's Learning and Development Needs
Teddy's Preschool works within the Early Years Foundation Stage framework but has developed its own curriculum, by using a child-centred approach to promote individual interests, learning and development within four key areas of learning:
Personal, Social & Emotional development – this includes developing social interactions, understanding feelings and emotions, independence, health and self-care and emotional well-being.
Communication & language development – this includes developing pre-verbal skills, listening & attention, receptive language (understanding) and expressive language.
Physical development – this includes two main areas: fine motor skills (including grasp development and pre-writing skills), and gross motor skills (including balancing, co-ordination and climbing)
Play and Cognition development – this includes developing play skills, recognising mathematical symbols and concepts, hearing stories, and retelling them or making their own, and using a range of strategies for reasoning and problem solving.
We will be happy to talk you through the curriculum and the areas in more depth so please do ask any members of the team who will all be able to speak to you about it.
What Can Teddy's Pre-School Offer You?
Our Pre-school Manager, Kerry Smith, leads a team of friendly, well-qualified, highly skilled early years practitioners who extend and support the child's individuality through child-led play, offering a wealth of learning opportunities in both our inside and outside play areas.
Children feel safe and secure at the pre-school because leaders are dedicated to providing a caring and nurturing environment for them and their families. Staff develop friendly and fun relationships with children and take particular care to support those who are new or unsure. They adapt starting arrangements to suit the children's needs and are loving and comforting to children as they begin to explore the activities on offer.
Carefully chosen books and attractively presented areas are used well by staff, children and parents. Sharing stories happens continuously, including between parents and children while waiting to enter the pre-school.
Leaders are committed to meeting the needs of the children and families who attend, including those who receive additional funding and children with special educational needs and/or disabilities.
Staff work well with parents to ensure children receive consistent care and learning experiences. Parents trust staff and speak highly of the support they receive, for example when introducing potty training. Staff are adaptable in the ways they communicate with parents, meaning information between home and the setting is shared well.
Inspection report: December 2019
In 2018, our Family & Relationship
services supported over 1300
local families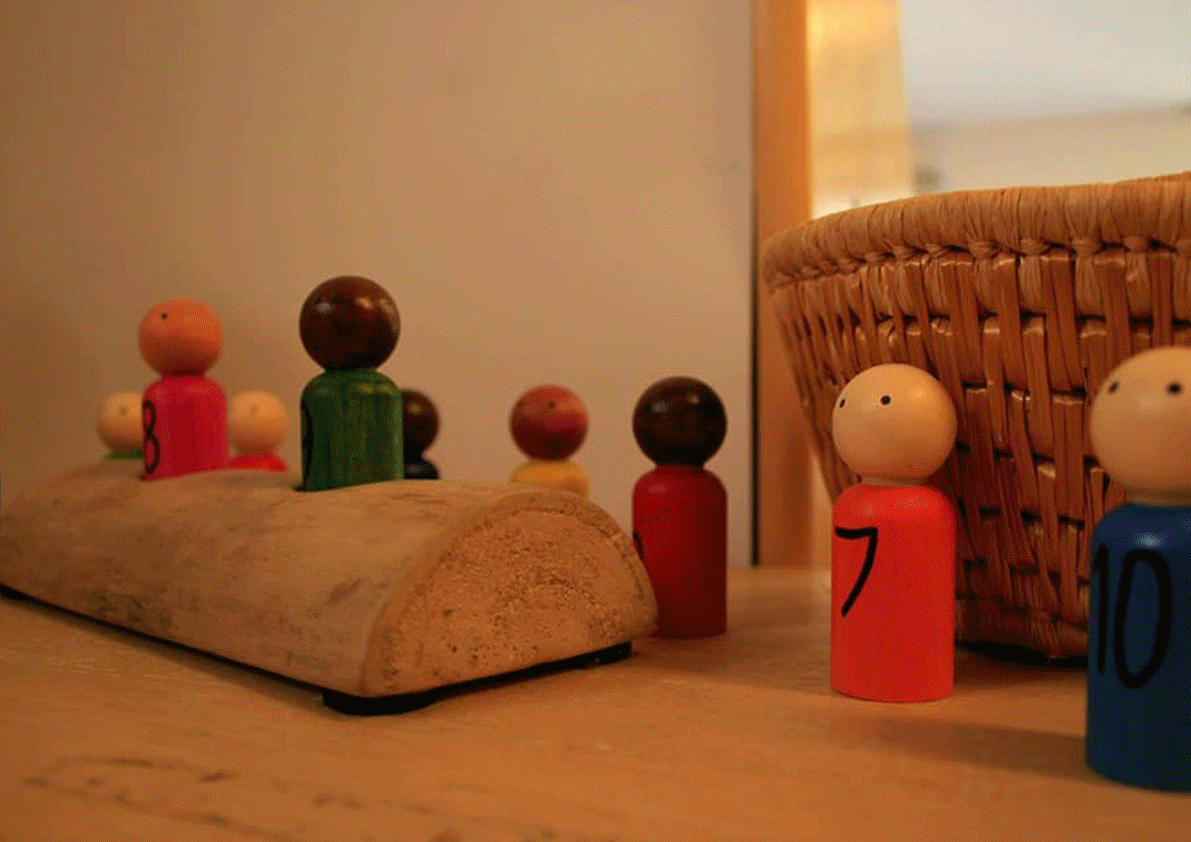 Parent Feedback
We welcome feedback regarding all of our facilities and services so please don't hesitate to get in touch using the form below if you'd like to give us some feedback or make some suggestions.
The attached video shows the words that appeared most frequently in feedback from parents across a range of courses.