We believe that everyone should have a safe place to stay
Why do people become homeless?
Individuals can be homeless for a variety of reasons and often the cause is a number of factors combined.  There are undoubtedly social causes, such as a lack of secure, affordable housing and poverty, but issues such as poor mental or physical health, relationship breakdown, substance misuse and loss of a job can play a major role.
The three main reasons given by homeless people for losing their previous place of residence (gov.uk) were:
Parents, friends or relatives unwilling or unable to continue to accommodate them
Relationship breakdown, including domestic violence
Loss of an assured shorthold tenancy
Homelessness blights lives and leaves a lasting imprint of trauma, and yet 320,000 people in England are without a home (Source Shelter December 2019)
As well as those facing serious ill health or even death sleeping rough on our streets; there are thousands of people "sofa surfing" and families trapped in poor conditions in temporary housing and emergency B&Bs, with no space for children to sit, study and eat, let alone play.
Dorset Healthcare University NHS Foundation trust's 2017 Audit of Homelessness and Health found the following:
The homeless population's life expectancy is half that of the general population, equating to 47 years for men and 43 years for women.
The wellbeing of people who live and sleep on the street is at significant risk
Those that find themselves homeless have complex health and care needs, and high levels of comorbidity (including physical and mental health problems and substance misuse).
Homeless people often die from treatable medical problems.
Homeless people struggle to access health services because they are often asked to provide forms of ID such as proof of address, mobile numbers and addresses.
Exclusion from these services puts people's health at further risk, and places additional pressure on emergency and urgent care services to treat illnesses — some of which are preventable.
Research undertaken by London Pathway shows that:
The annual costs of unscheduled care for homeless people are eight times that of the housed population.
Homeless people attend A&E six times more than average…and stay three times longer
We believe there is no excuse for anyone dying directly because they do not have access to a safe place to call home.
Recent figures:
In 2019 – Officials from charity Shelter say at least 459 people in Bournemouth, 287 people in Poole, and 150 people in Christchurch.
Between 2018 and 2019 – The official count of people sleeping rough on the streets of Bournemouth doubled.
In 2019 – In Dorset, the mortality rate for homeless people is 19.8 deaths per million population – higher than across England and Wales, where the rate is 16.7.
In 2018 – Across England and Wales, 726 homeless people died, up 22 percent from the previous year.  This was the biggest annual rise in homeless deaths since records began, driven by a huge increase in drugs fatalities.
In 2018 – There were 4,359 deaths related to drug poisoning registered in England and Wales, the highest number and the highest annual increase (16%) since the time series began in 1993. (ONS)
BCP Council is working hard in partnership with organisations such as the YMCA to tackle homelessness locally. But we all agree; more can, needs to be and should be done.
Find Out More
Homelessness is a hugely complex issue. For our part we focus on providing hostel and move on supported housing for vulnerable people, equipping those residents with the skills they require to achieve or return to independent living.
Find out more about the work we do to combat homelessness in Bournemouth, Poole and Christchurch here.
For more information about the issue of homelessness, please visit Homeless Link.
If you'd like to help us combat homelessness, find out how here.
If you are in the local area and are homeless or in danger of becoming so, or if you are concerned about someone who is, please see our Find Help section.
Street Support
YMCA Bournemouth is a founding member of a collective of 29 organisations working together to combat homelessness. Streetsupport.net provides local information about the services available to those experiencing homelessness and the organisations that can help.
This video was made by Key Light Films.
"The housing market is broken and in dire need of fixing. The lack of house building, high rents, issues in the social security system and increased deposit demands are a toxic cocktail. Unless these issues are addressed and there are enough affordable homes, we won't be able to truly eradicate homelessness for good."
Denise Hatton, YMCA England & Wales Chief Executive
Real Stories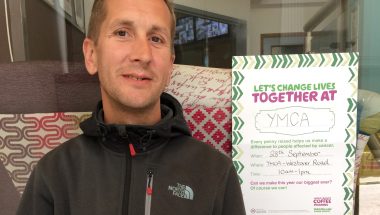 Danny has battled hard to get himself free of addiction but last year he also battled for others by organising a coffee morning in aid of cancer care.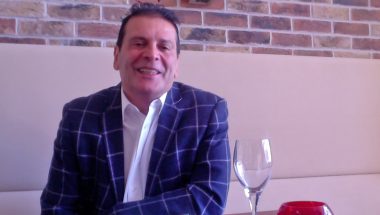 Medhi is now a very successful businessman in Bournemouth but it has been a very difficult journey. A stay at YMCA Bournemouth changed his life.