Alternatively, please contact us via email will.enquiry@ymcabournemouth.org.uk or phone 07871 855184 to receive information on:
Making or updating your will
A codicil form – When it's time to update your will, you don't have to start from scratch. Using a codicil will ensure the changes to your will are legal and enforceable.
Funeral collection envelopes
Making a donation
In memory giving – A gift in memory of a loved one is a positive way to remember their life and can bring some small comfort at a time of immense sadness. You may wish to make a one-off gift or ask for donations in place of flowers at a funeral. Later, you may wish to donate to commemorate the birthday or anniversary of a loved one. A tribute fund is a special way to remember someone we have lost.
Every gift left in a will, however large or small, makes a big difference to the lives of those we support.
Medhi's Story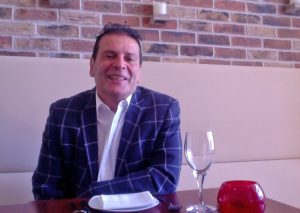 Lives of people like Mehdi, who found himself homeless, dependant on alcohol and prescription drugs. He was offered a room at the YMCA Bournemouth and managed to change his life for the better:
"To me it was like a palace. Whenever I think of it, I can't tell you how happy it makes me, so content: I had a place where I was safe. YMCA Bournemouth gave me a sense of family, talked to me, advised me, arranged courses and gave me the space to unravel what happened. It was the best opportunity I ever had."
Once he was strong enough, Mehdi stayed with family before returning to Bournemouth to relaunch  his career.  Today, Mehdi owns a number of venues  in the local area. "YMCA Bournemouth can change your life, it changed mine."
Write your Will for free today
We are delighted to be able to offer you an exclusive opportunity to write, or update, a simple Will for free. You can do it online, over the phone or even in-person – whichever way suits you best.
Why do this today:
It's quick and easy – the average Guardian Angel Will takes 15-20 minutes.
It's safe – Guardian Angel Wills are legally binding and checked by experts
It's free!
You will have peace of mind that your affairs are in order
This can be done face to face or over the phone if you would prefer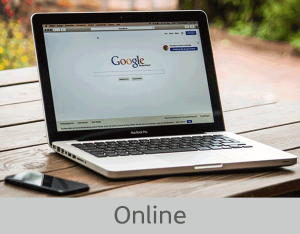 We've partnered with Guardian Angel to help you write your Will for free online.
Visit their website to find out more.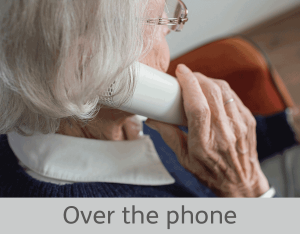 If you prefer, you can do your free Will over the phone with Guardian Angel.
Call 0800 773 4014, quoting our code YMCABFREE to find out more.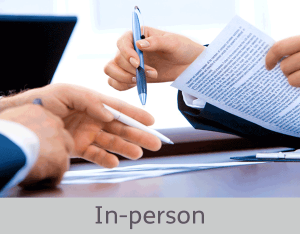 Book a face to face appointment with Guardian Angel by calling 0800 773 4014, quoting our code YMCABFREE
Over the last 100 years, YMCA Bournemouth's mission has been and continues to be to strive to enable people to develop their full potential in mind, body, and spirit.
By leaving a gift in your Will, you will be enabling us to continue our mission for years to come.
What Legacy Funds have done?
Who are The Chatterboxes and what do they do? (A YMCA Bournemouth project.)
From 1st April to 31st March 2022.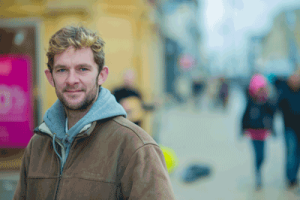 Housing Support
YMCA Bournemouth supported and housed 174 individuals, provided more than 53,000 meals, and hosted 850 counselling sessions. We also provided 1,158 one-to-one support sessions to equip our residents with the skills and confidence they need so that they can lead a positively independent long-term future.
Our chaplaincy team offers spiritual support, pastoral care and moral guidance to YMCA Bournemouth´s clients, volunteers and staff, and to their families. We run a number of activities for our housing clients, who are often in the process of recovery and struggling with drug issues and/or mental health. These include a supportive 12-step Christ-centered group for people struggling with addictions or compulsive behaviours; a 'Bereavement Journey' course; Snack & Chat sessions; and a Bible study – an informal environment in which we read the Bible together and answer questions.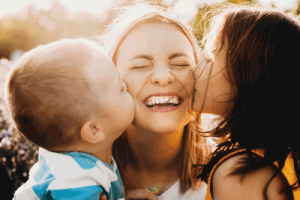 Families and Relationship Services
265 Families provided with a dedicated Family Support Worker
52 parents attended the Parenting course
Our child contact centres have offered a safe environment where children can spend time with family members with whom they do not usually live, delivering 1,587 hours of sessions
100 children placed at Teddy's pre-school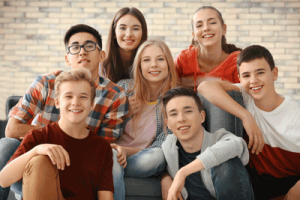 Youth Work
6 "Open Access" Youth Clubs per week
4,543 hours of delivery with 2,650 attendees
Chatterbox Youth Group – a youth action project run by young people with disabilities aged 11-25 years old from Dorset.
206 Chatterbox youth sessions were delivered to 52 young people.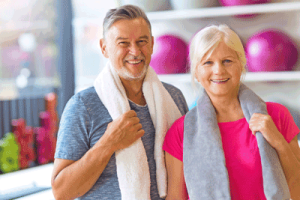 Health & Wellbeing
2000+ 11-15 year olds gym sessions delivered
50+ individuals referred to our GP referral scheme
50+ individual disabled users using our heated pool
5,000 active members
How your gift could help
Here are just some of the ways a gift in your will could make an important difference.
£50
Will provide an emergency food/toiletries parcel for a resident moving on
£500
Will go a long way towards helping a homeless resident move back to independent living
£5000
Would fund 100 free counselling sessions for people in need
£50,000
Would enable the YMCA to continue to help young people with disabilities to reach their full potential, via our Chatterbox project
£100,000
Would fund our Youth Services projects for one year
Get in touch
Leave a gift in your Will
YMCA Bournemouth
56 Westover Road
Bournemouth
BH1 2BS