We believe that everyone should have a safe place to stay
Henry's Story
Before moving into the YMCA, Henry describes his life as being "intense, hectic and challenging".  He says that he found it difficult to rebuild his life after experiencing difficult times. Henry suffers from anxiety and he says that he used to struggle to manage his mental health.  After being kicked out of the place that he was staying, Henry moved into the YMCA.
When asked how his life has changed over the last 7 months, since moving into the YMCA, Henry says: "I have calmed down and have matured a lot. I feel inspired and driven here, and I have learnt to accept more help when I need it. With the right support, I have learnt to manage my mental health and it has improved massively."
Henry is a Christian and when asked how his faith has impacted his life, Henry said: "My faith in Jesus Christ has been what has kept me going, especially whilst living at YMCA. My faith has given me the boldness and courage to go forward, without knowing what the outcome will be. It has given me great assurance that I have a purpose in life, and it has made me a lot more comfortable in myself and who I am. I am more focussed on Jesus Christ than I ever have been. I now look forward rather than backward, and I am not letting my past define my life."
Henry is YMCA Bournemouth's first resident graduate of the European Solidarity Corps Volunteer programme. During the 2-month, full time programme, Henry has been volunteering with the Lifewise Gym Manager at our Westover Road Hostel. It has been clear to see that Henry has thrived in this opportunity. When asked about his experience volunteering for the programme Henry says: "I wanted to volunteer because I wanted to prove to myself that I could stick at something. I wanted to give back to the YMCA and help around the hostel as a way of showing my appreciation. As well as a way of serving my home, and blessing others in some way. I have really enjoyed my time volunteering through this project, and I look forward to the potential opportunities it could open up."
The housing staff, along with many other members of staff who work at our hostel, have hugely appreciated the way that Henry has served the hostel over the last few months. It has been such a privilege to see how much Henry has thrived whilst volunteering here. We have seen his determination and dedication over the last few months and have seen how willing he has been to get stuck in with so many different tasks, and we are incredibly thankful. It is a pleasure to support Henry and we wish him all the best as he prepares to move on from YMCA and thinks about what is next.
The European Solidarity Corps is a great way for young people aged 18-30 to take part in full-time volunteering within their own communities or abroad. The programme is fully-funded with volunteers receiving all expenses, daily pocket money and a certificate. Placements are varied in setting and duration: local volunteering lasts up to 2 months and overseas placements can last 2-12 months. For more info, contact esc@ymcabournemouth.org.uk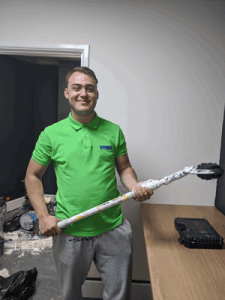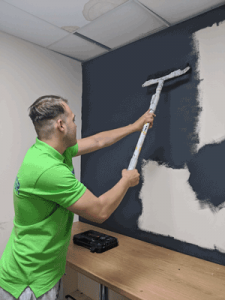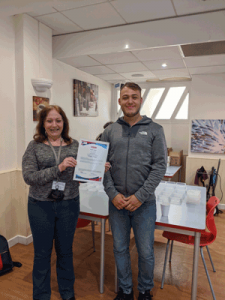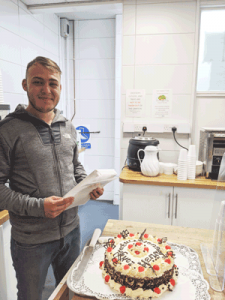 YMCA Bournemouth
The first mention of a YMCA in Bournemouth is in 1879 when it was housed in rented rooms above the J E Beale shop in Old Christchurch Road. It has served the population of Dorset for 140 years and works across key areas – housing, family and relationships, youth work, training, and health and fitness – to help people fulfil their potential.
Real Stories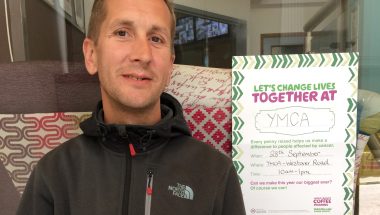 Danny has battled hard to get himself free of addiction but last year he also battled for others by organising a coffee morning in aid of cancer care.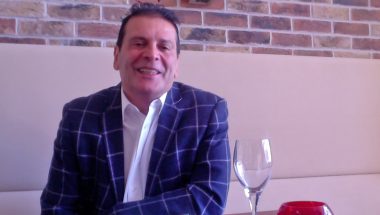 Mehdi is now a very successful businessman in Bournemouth but it has been a very difficult journey. A stay at YMCA Bournemouth changed his life.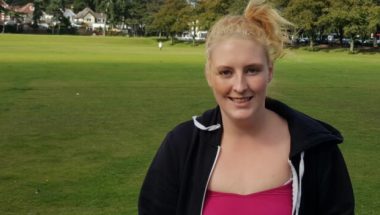 When Mhairi's relationship broke down she had nowhere to live and ended up street homeless until we found a place for her in our hostel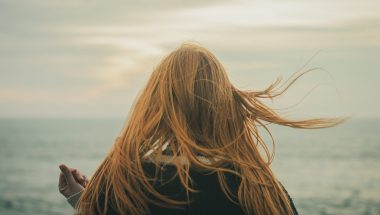 Jess became homeless after a mental health breakdown resulting from domestic violence. After her stay at YMCA Bournemouth she now lives in her own flat.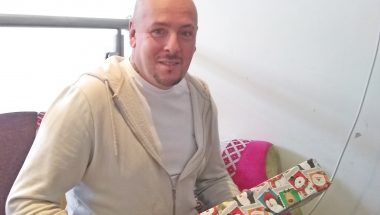 Marcus had been homeless for 23 years before securing a place at our hostel in Westover Road. He says it's the best place he has ever been.