Local Family Support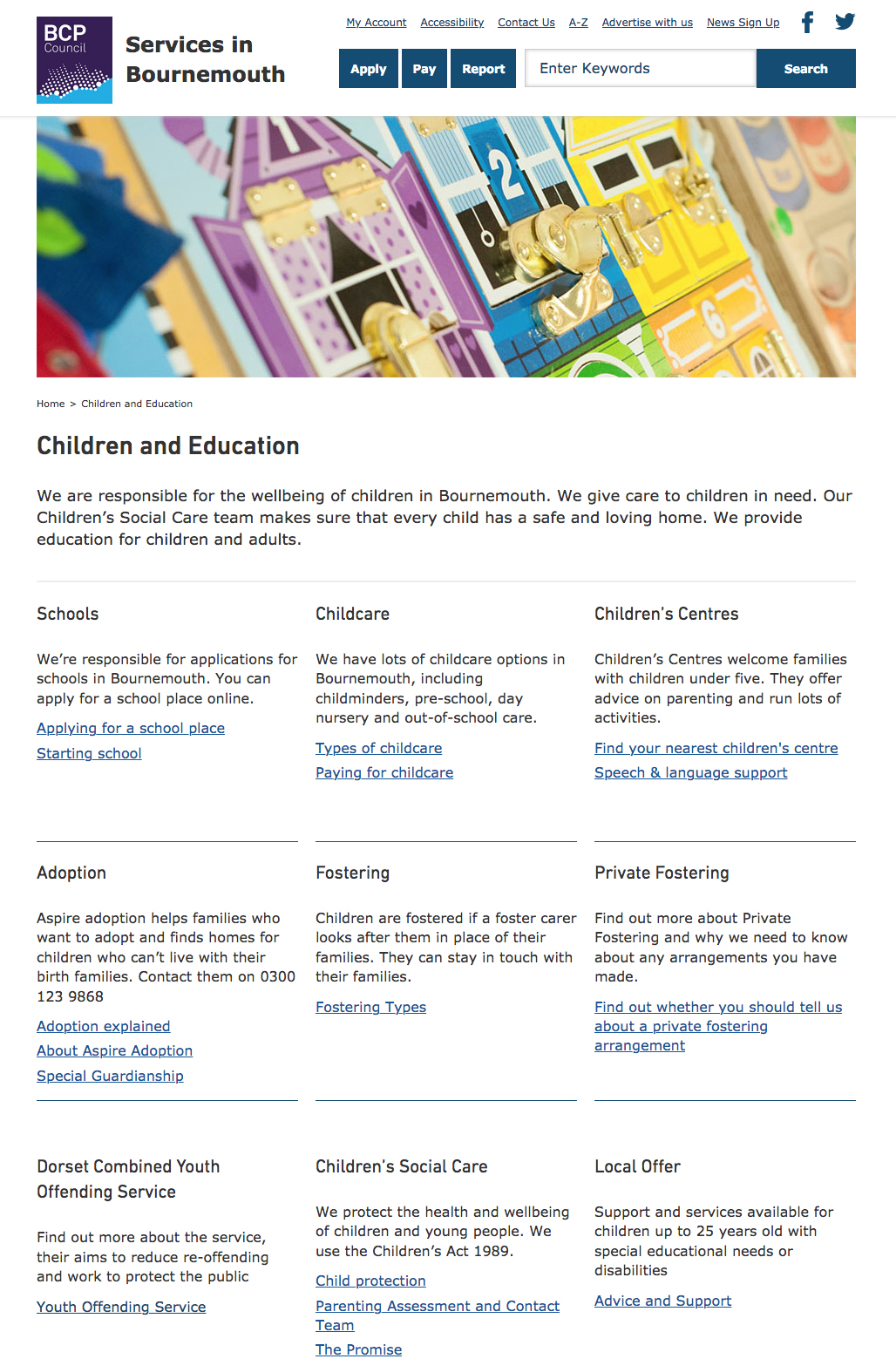 You are not alone. In addition to our own services, there are a range of other forms of support across Bournemouth and Poole.
More information will be placed on this page soon, but for now please visit the BCP Council Children & Education page.
If you need someone to listen
If you need support or someone to talk to, don't suffer in silence. There are always people available to help.
The Samaritans offer a free 24-hour listening service on 116 123 where they will listen, be non-judgemental and help you work through what's on your mind.
The Bournemouth branch is also available for face-to-face sessions from 9am to 9pm at:
The Samaritans
1 Durrant Road
Bournemouth
BH2 6LE
You can visit their website here
How We Can Help
Our children's centres and family services across Dorset work towards our aim of helping to transform communities so that everyone truly belongs, contributes and thrives.
Please see our index of services for details or email us if you have any questions.
If you would like to help
Whether it's offering your time, fundraising and raising awareness or making a donation to our youth services, there's plenty you can do to help.
If you'd like to help but don't know how best to do so, please get in touch.
About YMCA Bournemouth
We work across five key areas – Housing & Support, Family & Relationships, Youth Work, Training & Education, and Health & Wellbeing – to enable people in our local community to develop their full potential in mind, body and spirit.
On the parable of the Good Samaritan:
"I imagine that the first question the priest and Levite asked was: 'If I stop to help this man, what will happen to me?' But by the very nature of his concern, the good Samaritan reversed the question: 'If I do not stop to help this man, what will happen to him?'"
Martin Luther King, Strength to Love
Get in touch
Family & Rel. Services
YMCA Bournemouth
The Stourvale Centre
108 Stourvale Road
Bournemouth
BH6 5JD