Help us to build a better future for vulnerable people in the Bournemouth, Poole and Christchurch communities and across Dorset.
Your donation will make a real difference to people's lives.
Every contribution matters, whatever the amount you can afford.
Your donation will help us to change people's lives by providing opportunities and personalised support for children, families and young people with disabilities. Also, by providing homeless individuals with a place to stay and the tools they need to turn their lives around.
£5 will provide a hot meal for a vulnerable person
£50 will provide an emergency food/toiletries parcel for a resident moving on
£500 will go a long way towards helping a homeless resident move back to independent living
£5,000 would fund 100 free counselling sessions for people in need
£50,000 would enable the YMCA to continue to help young people with disabilities to reach their full potential, via our Chatterbox project
Make a regular or one-off donation
Remember to Gift Aid it!
If you're a UK taxpayer, please remember to 'Gift Aid' your donation when you use the button below. This means that we will receive an extra 25p for every £1 donated to help even more people, and it doesn't cost you anything at all!*
You can donate in a number of ways
Donate by debit or credit card
You can donate by debit or credit card over the phone by calling our hostel reception on 01202 290451. Please let the receptionist know if you would like to add gift aid (at no cost to yourselves*).
By cheque
If you would like to donate to us by cheque, please make it payable to 'YMCA Bournemouth' and drop it off at any of our facilities or post it to: Fundraising, YMCA Bournemouth, Delta House, 56 Westover Road, Bournemouth BH1 2BS.
Please remember to 'Gift Aid' your donation by downloading, printing and enclosing the completed form with your cheque.
By standing order
If you would like to make a regular donation by standing order, please download and print this form, complete both pages, place it in an envelope addressed to 'Fundraising' and then hand it in to YMCA Bournemouth on Westover Rd. You could instead post it to the address above, but for security we recommend hand-delivering it.
Thank you for your support
*Please note, for gift aid the donor must have been charged with Income Tax and/or Capital Gains Tax for the year of donation at least equal to the tax treated as deducted from their gift aid donations or they will be liable for the difference.
``I donate to YMCA Bournemouth on a monthly basis and am very happy to do so. I've worked with the charity first-hand and know both the passion that goes into their efforts and a number of the people who have benefited from their support. It truly is a very worthwhile cause.``
Richard Chumbley, Donor
Real Stories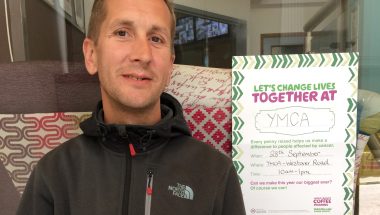 Danny has battled hard to get himself free of addiction but last year he also battled for others by organising a coffee morning in aid of cancer care.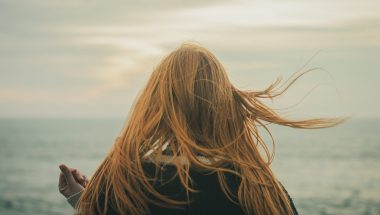 Jess became homeless after a mental health breakdown resulting from domestic violence. After her stay at YMCA Bournemouth she now lives in her own flat.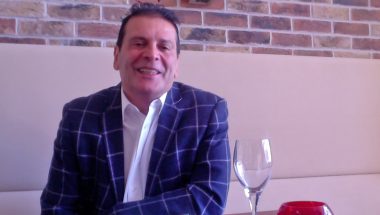 Medhi is now a very successful businessman in Bournemouth but it has been a very difficult journey. A stay at YMCA Bournemouth changed his life.