We believe every young person should have someone they can trust
Open-Access Sessions – Tuesdays
Pokesdown Youth Club's open-access session takes place every Tuesday evening between 6pm and 8pm at The Stourvale Centre in Pokesdown.
A community partnership, the club provides open-access opportunities for young people aged 13-16 years of age to develop their skills through non-formal education and training.
The project aims to engage young people in meaningful activities in their own neighbourhood.
The activities during sessions can include one-to-one support with youth workers as well as providing young people a safe space to hang out, explore their potential and build confidence.
Activities are accredited and include:
Music
Cooking
Life Skills
Volunteering
Arts & Crafts
Sessions are £1 per person.
Youth Clubs
As well as Pokesdown Youth Club, we run Fusion Youth Club in central Bournemouth, Townsend Youth Club near Castlepoint and Branksome Youth Club in Poole. For deatils of our youth activities across Dorset, please view our Timetable or Contact Us on the form below.
Ambition Quality Kitemark
We are proud to have achieved the Ambition Quality Bronze national kitemark recognising safe, good quality youth provision.
Facilities for Hire
The Stourvale Centre building that hosts the youth club has a number of rooms and facilities for hire, including a spacious multi-purpose hall, a professional training kitchen and two large leisure rooms.
To enquire, please use the form below or call 01202 084984. Or you can explore YMCA Bournemouth's entire range of Facilities for Hire.
Holiday Clubs
The Stourvale Centre is also one of the venues for our Holiday Clubs for children aged 5-11. Click here for details.
How You Can Help Us!
We are a charity and any help you can offer us, whether it be a donation, taking part in one of our fundraising events or volunteering your time, is hugely appreciated. Thank you!
The Stourvale Centre
The Stourvale Centre is a modern facility near Pokesdown station that houses both Pokesdown & Southbourne Children's Centre and Pokesdown Youth Club. When not in use for those purposes, the building offers a variety of rooms and facilities for hire including the generously sized Stourvale Hall.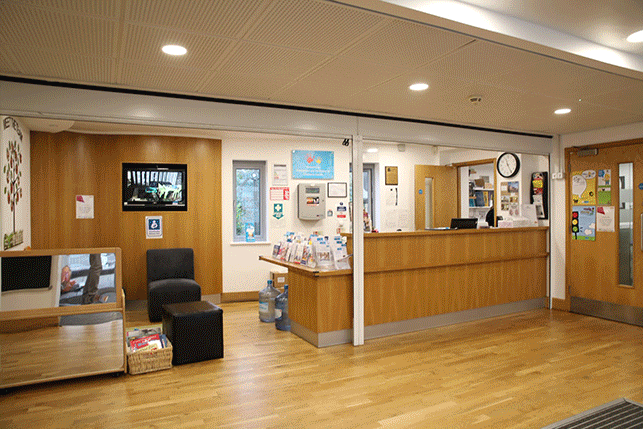 Get in touch
Pokesdown Youth Club
The Stourvale Centre
108 Stourvale Road
Bournemouth
BH6 5JB